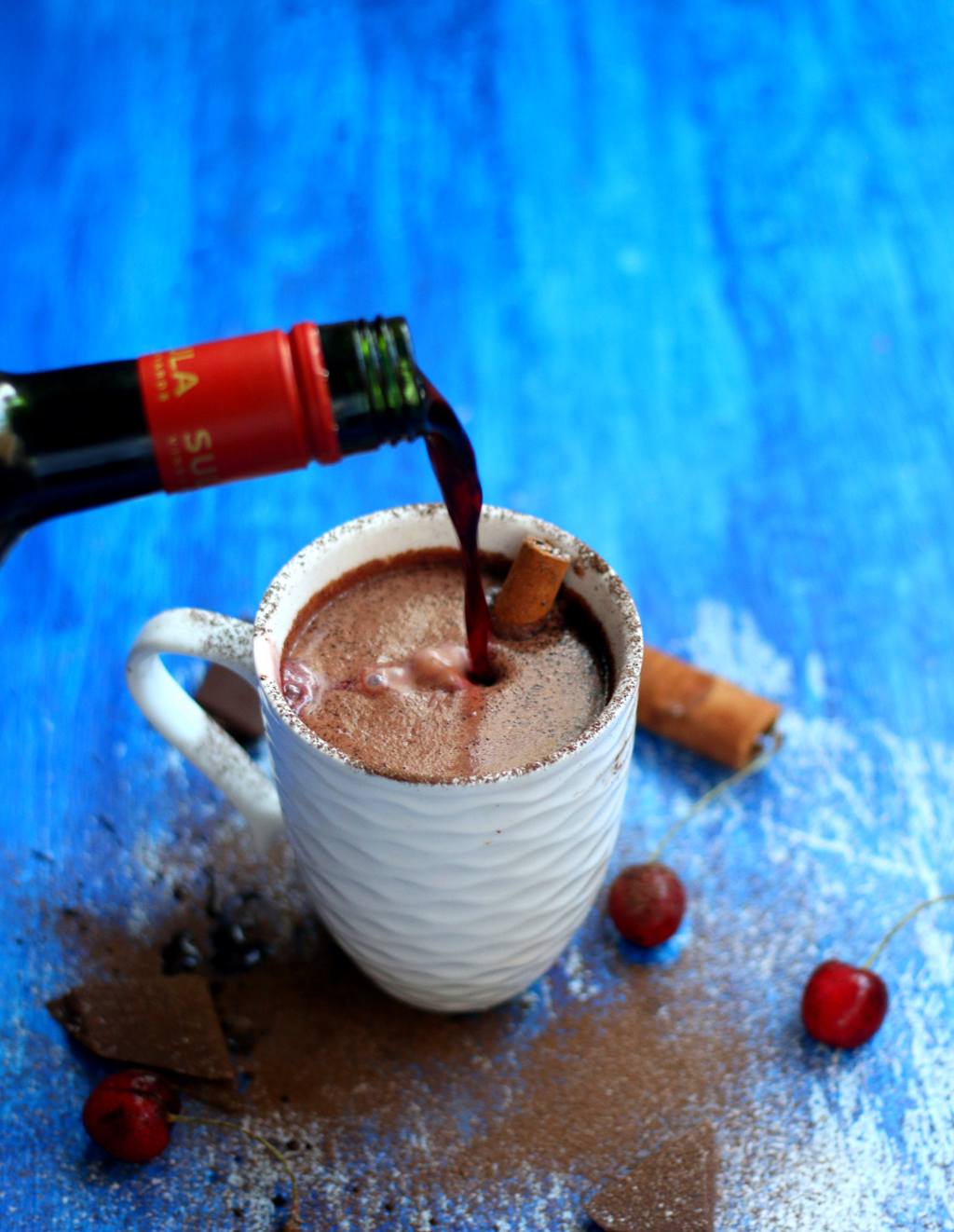 RED WINEHOT CHOCOLATE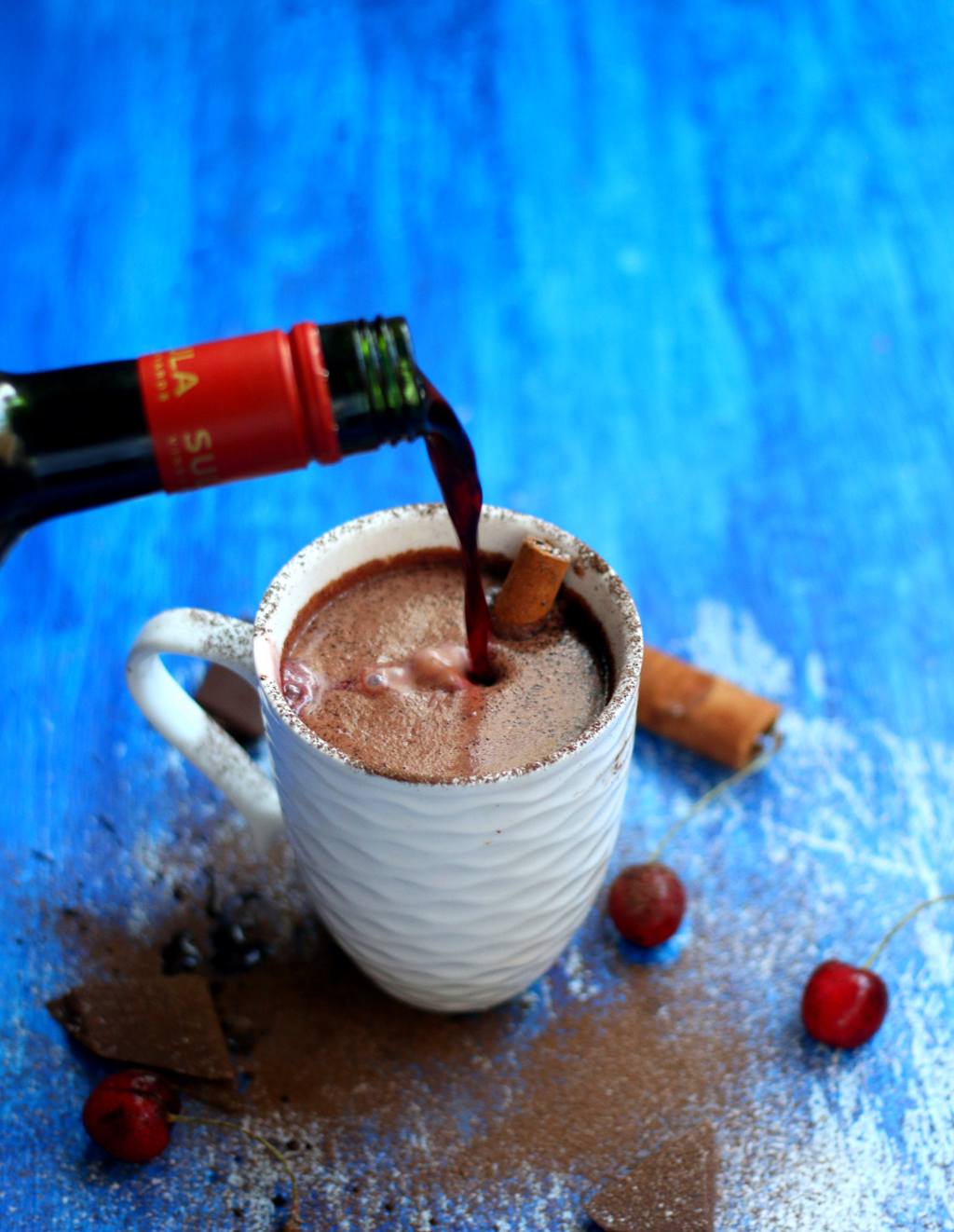 Ingredients
Dark Chocolate Chunks 1/2 cup
Milk 1 1/2 cups
Red Wine 1/2 cup
Cinnamon pinch
Steps
1. Melt chocolate in the microwave for 1 minute till the chocolate chunks are fully dissolved. Keep an eye on this as the chocolate could burn if you keep it for longer.
2. Heat milk. Add the melted chocolate to this. Let the milk boil. Make sure that you stir in the chocolate well to avoid clumps forming.
3.Now add the red wine.